Android 12 Beta: Everything You Need To Know!
Can I install Android 12 on my phone? How do I upgrade to Android 12?
Are you using the Android 12 beta version? The Google pixel android 12 beta is running quite smoothly and is in trend! If you do not know about the latest version, the Android 12 Beta version was released last year on October 4th, 2021. However, it was soon available on Pixel phones on October 19th. So let's see what the latest Android 12 beta program has in store for its users.
What Is The Android 12 Beta Version?
Google has now publicly discarded naming its theme with the desserts name with Android 10. But internally, they still use the dessert names. Google within the organization, called Android 10 Quince Tart, and Android 11 was known as Red Velvet cake. Hence, the Android 12 version was named Snow Cone!
Since it is a beta version it is released to particular devices to check and improve the performance before the public launch. You can use the upcoming features and update any bugs, if any, to be fixed.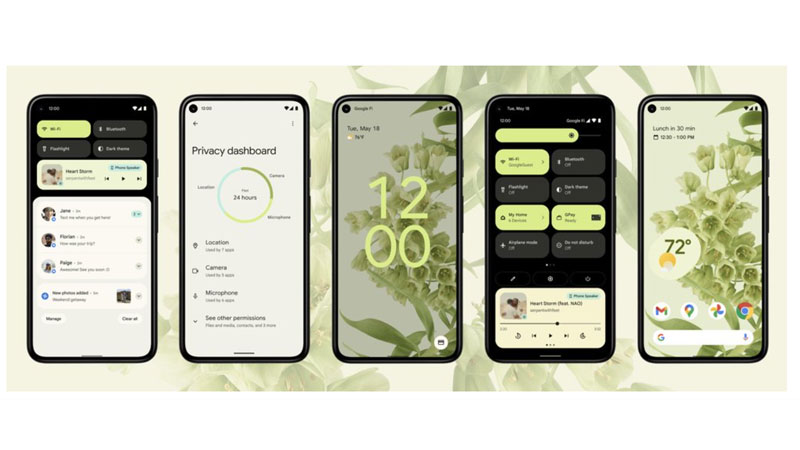 Is Android 12 beta Samsung Available?
The Android 12 will be compatible with all the pixels devices. Also, devices with lighter UX will be the next to have the latest Android version like ASUS' Zen UI. Later the one with the heavy UX like Samsung and MIUI will gradually receive the newest Android 12 version on their devices.
Where is the Android 12 beta download available?
You can download the latest version from Google's official packages on its website.
New Features in the Android 12 beta program
New Personalization features
This latest version on Android gives you the best customization options if you wish to personalize everything according to your requirements.
More Personalization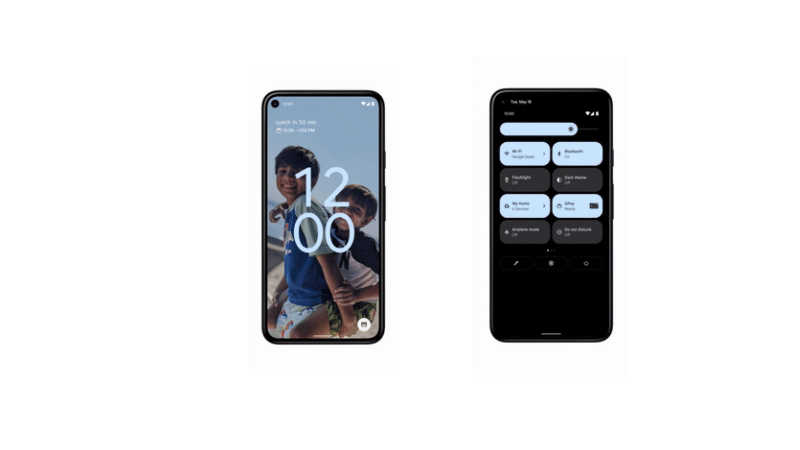 With the Google pixel android 12 beta, you can completely personalize your phone. Yes, that's right! Be it using a custom color palette or redesigning the widgets. Its system uses color extraction that will help you choose your wallpaper. Automatically the system determines which colors are dominant and complementary. It then applies colors chosen by you across the entire Operating System, including the notification shade, the lock screen, the volume controls, and much more.
Easy flow and animations
With the Android 12 beta, you will feel how your phone comes alive with every tap, swipe, and scroll the minute you start using the device. Your phone will respond with smooth motion and animations. For instance, when you dismiss your notifications on the lock screen, the clock on your phone will appear more prominent, so you know that you have viewed all the notifications!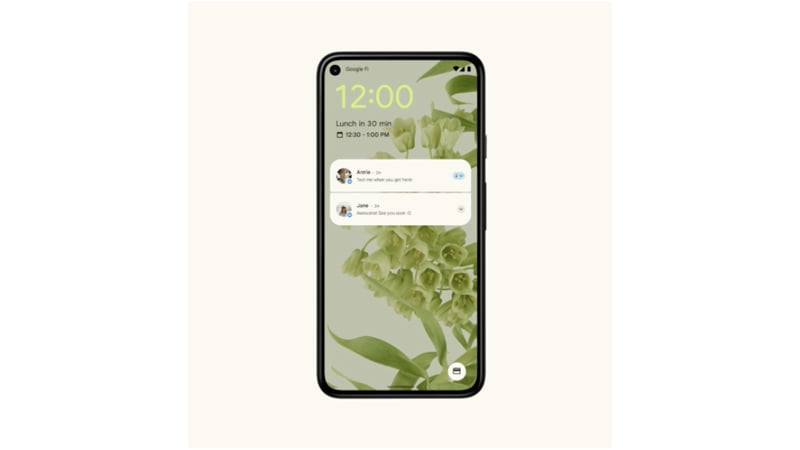 We all know how speed matters in today's world. Once you start using Android 12 it will now be faster and more responsive with better power efficiency, so you can use your phone for longer without charging it. In addition, the platform reduced the CPU time required for core system services by up to 22%. Also, lessening the use of big cores by the system server by up to 15%.
Redesign the system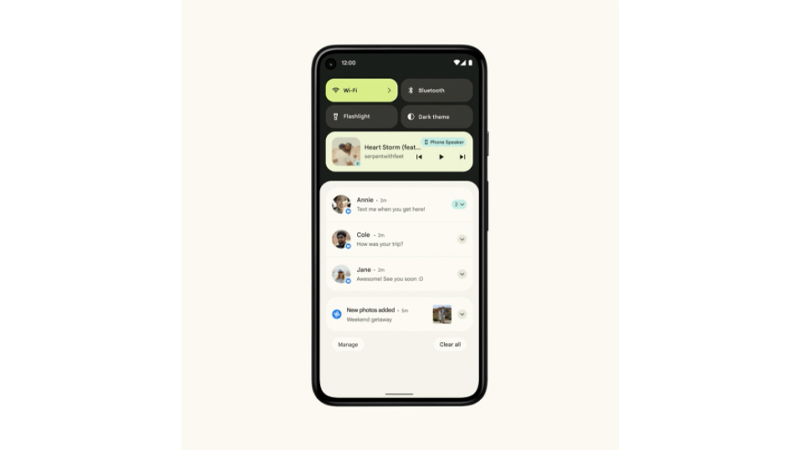 We all know that the notification center is one of the most essential spaces on your phone. You want to access some settings sooner, and hence and the power button and quick settings are purposefully reinvented for easy access. The notification bar for you is now more intuitive and playful. It will have a view of your app notifications, which includes whatever you are currently listening to or watching.
If you want to access quick Settings and control the entire operating system just with a swipe or a tap, then this Android 12 version does that for you. Moreover, the Quick Settings space doesn't just look and feel different. Be it Google Pay or Home Controls imagine customizing everything you want at the tip of your finger! All of this is to give you easy access.
Simply, long-press the power button to call out the Assistant to make a phone call, open apps, ask questions or read aloud articles.
Private and s1ecure interface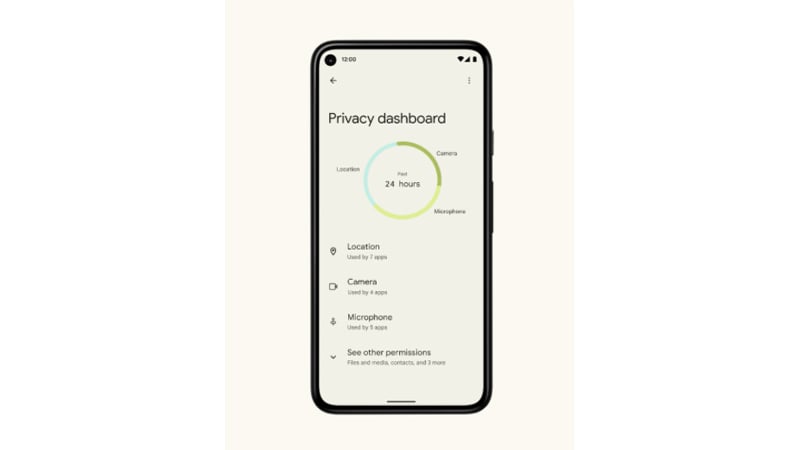 We all know how important the role, the privacy of our phones plays. Hence Android 12 new features include more transparency about which apps are accessing your data. In addition, this version is built to give you more controls so you can make choices about how much private information your apps can access.
The new privacy dashboard offers you to view your permissions settings as well as data that is accessed, how often, and by which apps. If you want to make changes in your permissions you can easily revoke app permissions from the dashboard itself!
Guess what, there is a new indicator to the top right of the status bar that will tell you when your apps are accessing your microphone or camera. This is one of the coolest features that Android 12 has introduced. Also, if you wish to remove app access to these sensors for the entire system, there are two new toggles in Quick Settings.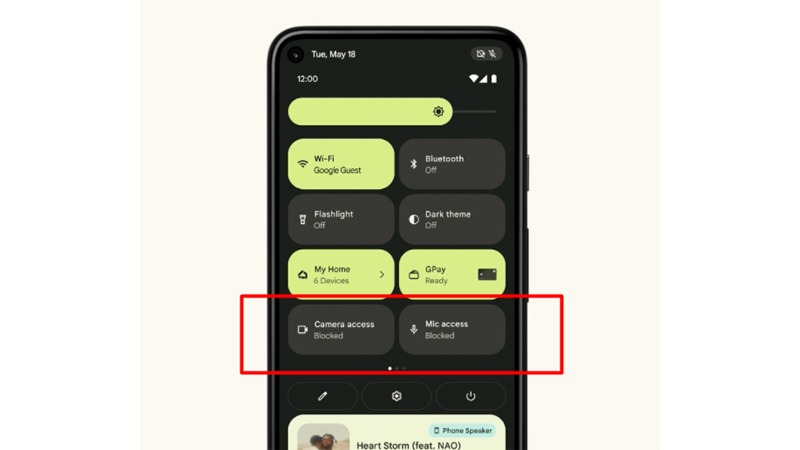 Live Caption, Now Playing, and Smart Reply are some of the new Private Compute Core features enabled. All the audio and language processing will happen on-device, isolated from the network to protect your privacy.
Conclusion
Now that you know everything about the Android 12 beta, you need to wait for your device to have the latest android version. So you can enjoy the latest features that the Android 12 has! Learn how to fix for Gmail app crashing.
Frequently Asked Questions
Q1. Has Android 12 been released?
Ans. Android 12 was released on October 4th.
Q2. Can I upgrade to Android 12?
Ans. If you have a Google pixel system, you can immediately get the Android 12. Samsung Galaxy, OnePlus, Oppo, Realme, Tecno, Xiaomi, and Vivo will also have the version soon. Some of them were a part of the beta version too!
Q3. What can Android 12 do?
Ans. Privacy dashboard
Mic and camera toggles
Permissions
Private Compute Core
Q4. Is it safe to install Android 12 beta?
Ans. Yes, it is safe to install the Android 12 beta version on your phone.